HDRA Member Memorial Wall
In remembrance of significant members who passed, HDRA (Formerly Heartland Mediators Association HMA) created a Memorial Wall. Our members who wish to nominate an individual for inclusion on the wall should submit a short biography, including dates of birth, death, and home location, describing the individual's contribution to Alternative Dispute Resolution within the region. If possible, a picture of the nominee should be attached.
The Board of Directors shall evaluate each nominee for their service to the community, impact on the field of alternative dispute resolution, and contribution in furthering community and practitioner education.  Upon approval by the Board the nominee will be enrolled in the Memorial Wall section on the HDRA website.
Who Will Protect the Children?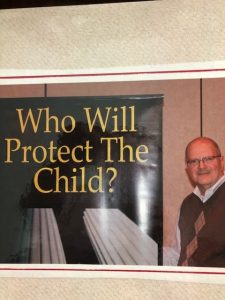 Gary Bruce Kretchmer
Gary became one of a small group of pioneers that introduced family mediation to the Johnson County court system and to the State of Kansas. The current Johnson County court services program has grown into one of the most successful court-ordered mediation programs in the nation.  As a peacemaker, a professional mediator, Gary filled a unique role in our community. Over a nearly 35+ year career, he quietly and confidentially helped tens of thousands of divorcing Johnson County families avoid destructive and expensive litigation by resolving their child custody disputes in his office and not in a courtroom.   He was one of the first on the Kansas Supreme Court's Advisory Council on Dispute Resolution which helped draft and implement rules and procedures.  The Kansas Bar Association asked him to help develop and implement one of the first domestic mediation training sessions in Kansas.  He went on to help train many successful domestic mediators in Kansas and the region.  Families in Johnson County and the state can thank a good man for the generous service he provided.  Overland Park, KS DOB: October 31,1946 DOD: December 29, 2020